Welcome to Dare County Radio Control Flyers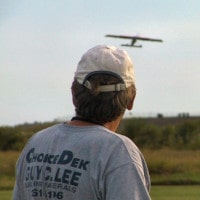 Interested in Radio Control Aircraft? Then Dare County Radio Control Flyers is for you!
We are an Academy of Model Aeronautics chartered club that promotes radio control model aviation as a sport and recreational activity at the home of the first flight, the Outer Banks of North Carolina.
Membership in Dare County Radio Control Flyers is open to any person interested in participating in radio control aviation. Whether you are an experienced radio control pilot, a beginner, or just interested in learning more about this rewarding hobby, we have the resources, expertise, and desire to make your experience into the world of radio control aviation enjoyable and gratifying!
Club Bulletin Board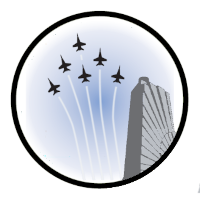 Flying Event Attendee Handout Now Available: 09/22/23
Dare County Radio Control Flyers has prepared a handout for those who are planning to attend the Outer Banks Festival of Model Aviation on October 7, 2023.
This handout will be provided to attendees at the event, however an advance copy is available to provide you with some basic information about the event, the rules for the raffles, and a description of the prizes that will be awarded.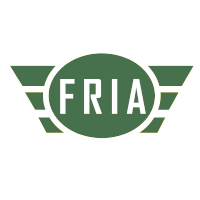 Flying Field Approved as FAA-Recognized Identification Area: 09/11/23
On September 11, 2023 Dare County Radio Control Flyers received notification from the Federal Aviation Administration (FAA) that the club's application to designate their flying field as an FAA-Recognized Identification Area (FRIA) was approved.
Members operating model aircraft at the club's flying field do not have to use a remote ID broadcast module that the FAA now requires for all unmanned aerial systems weighing more than 0.55-pounds (250-grams) not operating within the bounds of a FRIA.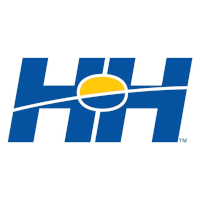 Club Receives Airplane Donation from Horizon Hobby: 09/01/23
Dare County Radio Control Flyers was recently notified that they will be receiving two planes from Horizon Hobby to be used as prizes at their upcoming Outer Banks Festival of Model Aviation event in October.
Club president Jim Davis stated that he was overwhelmed by the generosity of Horizon Hobby for their donation of an Apprentice STS and a Conscendo Evolution in support of the club's event that was developed to introduce local residents to the recreational activity of model aviation.
"This will be the third year we have hosted this public event, and we hope to get more local residents and families involved in model aviation" stated Davis, "and with the assistance of great organizations such as Horizon Hobby, this year's event promises to be the best ever!"
Horizon Hobby has been in business since 1985 and has become the leader in radio control products and accessories through their world-class innovative products and their commitment to their customers.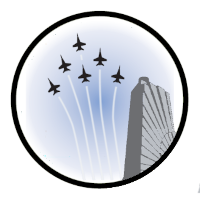 Free Public Flying Event Scheduled for October: 08/15/23
Dare County Radio Control Flyers will be holding a public flying event for local residents on Saturday, October 7, 2023 entitled the Outer Banks Festival of Model Aviation.
This will be the third year for this popular event that provides local residents with an opportunity to learn about the hobby of model aviation by actually flying a radio control aircraft under the supervision of one of the club's instructor pilots. In addition to flight operations, all attendees will be provided lunch consisting of hot dogs, hamburgers, chips, and soft drinks.
At the conclusion of the event, the club will hold the raffle and randomly select three tickets to determine a grand prize and two runner-up winners. Tickets to this raffle cannot be purchased and will only be provided to non-club members who have participated in the day's activities by flying with a club flight instructor. The grand prize winner will receive a ready-to-fly airplane along with club and AMA membership. The two runners-up will receive a ready-to-fly airplane and AMA membership paid by the club provided they show the desire to continue in the hobby by applying for club membership. The combined value of all three prizes is over $1,350!
A second raffle of an electric powered-glider and one-year paid AMA membership will also be held. Tickets for this second raffle will be available for sale at $10 each, or three tickets for $20.
In the spirit of giving back to our local community, admission to this event will be at least one non-perishable food item or a tax-deductible cash donation per attendee, all of which will subsequently be donated to the Beach Food Pantry.
Should inclement weather or high winds cause unsafe flying conditions, the event may be rescheduled on short notice, so those interested in attending are encouraged to follow updates provided on our website and Facebook page.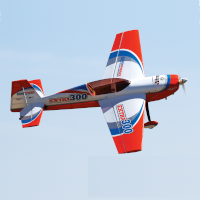 For Sale–Aeroworks 30cc Extra 300 Electric: 06/24/23
Club member Mike Dickstein is looking to sell his electric-powered Aeroworks 30CC Extra 300. The aircraft has never been flown and includes many high quality parts and components. Mike is selling the plane since its 78-inch wingspan is too large to fit in his current vehicle. Local pickup and serious inquiries only. Further information is provided at the link below.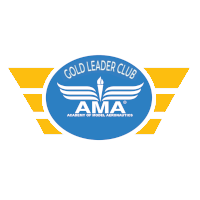 Club Earns Gold Leader Club Status Again for 2023: 03/14/23
Dare County Radio Control Flyers was recently notified by the Academy of Model Aeronautics (AMA) that it once again attained the level of a Gold Leader Club according to club president, Jim Davis. This level of recognition was granted following a determination by the AMA that the club had attained all the required elements that demonstrate commitment to safety and the advancement of model aviation within our community on the Outer Banks. Currently, only 8.2-percent of the AMA's 2,500 charted clubs are Leader Clubs, and only 170 have earned the top-level distinction as Gold Leader Clubs.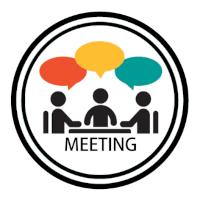 Business Meetings for 2023: 03/12/23
Dare County Radio Control Flyers will be conducting its business meetings for 2023 in the meeting room at the rear of the Dare County Public Library in Kill Devil Hills the third Thursday of each month beginning at 7:00PM. All members are encouraged to attend as your thoughts and participation are vital to the growth of our club and the planing of enjoyable activities. As always, any person interested in learning more about our club and model aviation activities on the Outer Banks are welcome to attend. Information about our meeting location, including an interactive map and driving directions, is available at the link below.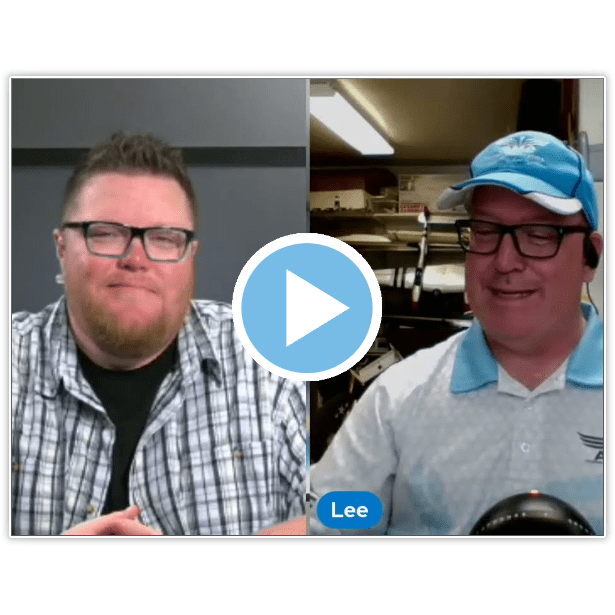 Dare County Radio Control Flyers Named Club of the Month: 06/01/22
Dare County Radio Control Flyers was recognized by the Academy of Model Aeronautics (AMA) as "Club of the Month" for June 2022 on a recent AMA podcast. The announcement was made by the AMA's social media manager, Lee Ray. You may watch an excerpt of that podcast announcement in the accompanying video link to the left.
We are very proud of our members for their efforts as a team over the past few years, and this national-level recognition is the most recent accomplishment that makes our club truly noteworthy.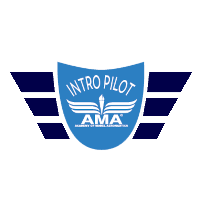 Program for New Pilots Implemented: 06/24/21
Club members Jim Davis, Grant Dick, Steve Smith, and Robert Yanacek were recently approved by the Academy of Model Aeronautics as Introductory Pilot Program instructors/mentors. This innovative program seeks to encourage those with little or no previous knowledge of radio control aviation to try out the hobby at no cost, while providing 90 days of liability insurance coverage in addition to the knowledge, experience, and guidance of our club's designated instructors/mentors.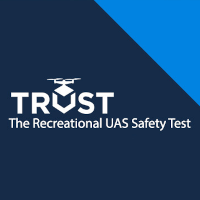 Recreational UAS Safety Test Now Available: 06/22/21
The Federal Aviation Administration (FAA) has released their long-awaited safety test that is now required for all radio control pilots. The test, known as TRUST, will now be required for a recreational-use pilot to register with the FAA as required by law. Although it is referred to as a "test," it is in all actuality little more than a 30-minute course of instruction designed to ensure that model aircraft pilots understand their obligation to operate both safely and lawfully when using airspace. The test is available free of charge, through a number of FAA approved TRUST test administrators.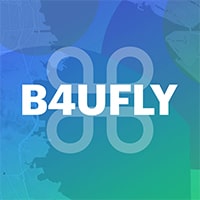 FAA Releases Improved Mobile Application: 11/16/20
The Federal Aviation Administration (FAA) has redeveloped their mobile application to provide situational awareness to recreational flyers in knowing whether it is safe and lawful to fly their model aircraft in a particular area. This application, known as B4UFLY, utilizes interactive maps and GPS technology to alert radio control pilots where they can and cannot fly. This application is highly recommended for all club members because it alerts you in real time to areas where flight operations are restricted, controlled, or under a temporary flight restriction. The application may be downloaded at no cost, and is available for both iOS and Android mobile platforms.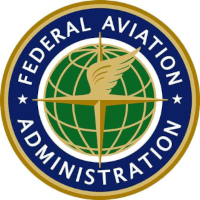 Radio Control Pilots Must Register with the FAA: 12/21/15
Those flying Unmanned Aircraft Systems (UASs), which includes model aircraft, are now statutorily required to register with the Federal Aviation Administration (FAA). The registration for recreational-use pilots covers all of the model aircraft you operate for a period of three years. In addition, as part of the statutory requirement, pilots must also ensure that their FAA issued UAS registration number is displayed on an outer surface of any aircraft or drone they own and operate. Registration is inexpensivem quick, and easy.