Welcome to Dare County Radio Control Flyers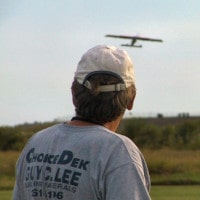 Interested in Radio Control Aircraft? Then Dare County Radio Control Flyers is for you!
We are an Academy of Model Aeronautics chartered club that promotes radio control model aviation as a sport and recreational activity at the home of the first flight, the Outer Banks of North Carolina.
Membership in Dare County Radio Control Flyers is open to any person interested in participating in radio control aviation. Whether you are an experienced radio control pilot, a beginner, or just interested in learning more about this rewarding hobby, we have the resources, expertise, and desire to make your experience into the world of radio control aviation enjoyable and gratifying!
Club Bulletin Board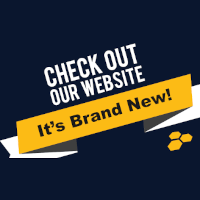 New Club Website Launched: 08/09/21
We have redesigned our entire website to make it more useful to our club members, and to provide an improved source of information to the general public. Improvements include: a completely new user interface; an integrated search engine; interactive maps displaying our meeting location and flying field; a tool that provides current and predicted weather conditions; a calendar listing all club meetings and events; exclusive information that may be viewed only by our club members, and; a dedicated telephone number so that we may be contacted more easily.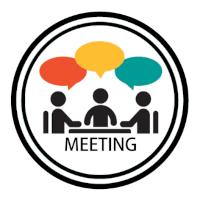 Change of Meeting Location: 08/08/21
Due to the unavailability of the meeting room at the Dare County Public Library in Kill Devil Hills, our club meetings will be held at our alternate meeting location until further notice—the meeting room at the Manteo First Assembly church. Further information about our alternate meeting location, including an interactive map and driving directions, is available at the link below.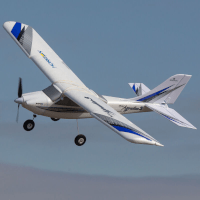 Club Receives New Trainer Aircraft: 08/02/21
Through the generosity of an anonymous member, our club received a new HobbyZone Mini-Apprentice S2 that will be used for training those who have never flown a radio control model aircraft. This aircraft is a ready-to-fly package that comes complete with everything necessary to take our club's flight training program to the next level.
In addition to the aircraft with it's 48-inch wingspan and Spektrum receiver, the equipment in the package includes: two Spektrum transmitters, neck straps, and rechargeable transmitter batteries; a charger for the transmitter batteries; a flight battery and charger, and; a Spektrum Smart battery programmer/checker.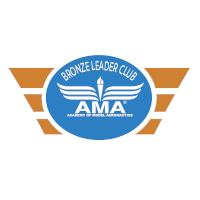 Dare County Radio Control Flyers Named AMA Leader Club: 07/09/21
Dare County Radio Control Flyers has been recognized as a Bronze Leader Club for 2021 by the Academy of Model Aeronautics (AMA). This honor was granted following a review by the AMA of the club's current safety protocols and positive contributions to radio control aviation. We, at Dare County Radio Control Flyers, are proud of this distinction and will continue our efforts to advance the sport and recreational activity of radio control aviation throughout our community on the Outer Banks.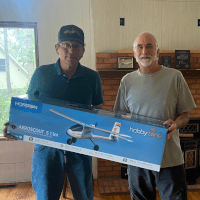 New Member Promotion Prize Awarded: 06/25/21
At our meeting on June 17, 2021, we held our drawing to determine the winner of our new member promotion package that included a complete ready-to-fly AeroScout radio controlled airplane. Unfortunately the winner of our drawing, Allen Massey, was out of town and not present at our meeting, so we were unable to present the prize until he returned to town. Upon his return the following week, our club's vice president, Robert Yanacek, was able to meet Allen and present him with his prize. Congratulations Allen! We hope you enjoy the plane and look forward to seeing it in the air at our field very soon.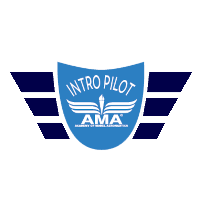 Program for New Pilots Implemented: 06/24/21
Club members Jim Davis, Grant Dick, Steve Smith, and Robert Yanacek were recently approved by the Academy of Model Aeronautics as Introductory Pilot Program instructors/mentors. This innovative program seeks to encourage those with little or no previous knowledge of radio control aviation to try out the hobby at no cost, while providing 90 days of liability insurance coverage in addition to the knowledge, experience, and guidance of our club's designated instructors/mentors.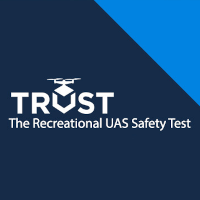 Recreational UAS Safety Test Now Available: 06/22/21
The Federal Aviation Administration (FAA) has released their long-awaited safety test that is now required for all radio control pilots. The test, known as TRUST, will now be required for a recreational-use pilot to register with the FAA as required by law. Although it is referred to as a "test," it is in all actuality little more than a 30-minute course of instruction designed to ensure that model aircraft pilots understand their obligation to operate both safely and lawfully when using airspace. The test is available free of charge, through a number of FAA approved TRUST test administrators.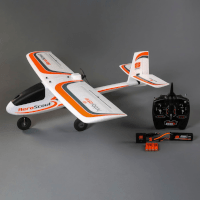 Win a Complete Radio Control Airplane Package: 03/01/21
We are currently accepting applications for membership in our club, and are offering to our new members a 1-in-10 (or better) chance to win a complete ready-to-fly radio control airplane package! This package has been put together with quality Spektrum and HobbyZone products. Both of these companies have a proven track-record of reliability, quality, and performance in the radio control community. With beginners in mind, we want to get you into the air with our club now, and this complete package can provide you with everything needed to get you started into the wonderful recreational activity of radio control aviation.
The prize will be awarded no later than our June 17, 2021 meeting so that we may get our winner into the air this summer. Further information about the contest rules and the grand prize package are available at the link below.
Don't delay and take a chance on losing out on the opportunity of winning this aircraft package! Contact Jim Davis today at for further information or for an application to become a member of Dare County Radio Control Flyers.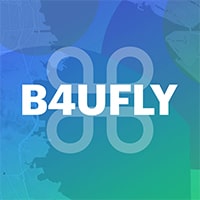 FAA Releases Improved Mobile Application: 11/16/20
The Federal Aviation Administration (FAA) has redeveloped their mobile application to provide situational awareness to recreational flyers in knowing whether it is safe and lawful to fly their model aircraft in a particular area. This application, known as B4UFLY, utilizes interactive maps and GPS technology to alert radio control pilots where they can and cannot fly. This application is highly recommended for all club members because it alerts you in real time to areas where flight operations are restricted, controlled, or under a temporary flight restriction. The application may be downloaded at no cost, and is available for both iOS and Android mobile platforms.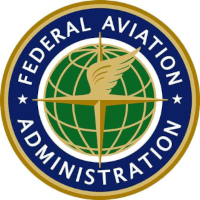 Radio Control Pilots Must Register with the FAA: 12/21/15
Those flying Unmanned Aircraft Systems (UASs), which includes model aircraft, are now statutorily required to register with the Federal Aviation Administration (FAA). The registration for recreational-use pilots covers all of the model aircraft you operate for a period of three years. In addition, as part of the statutory requirement, pilots must also ensure that their FAA issued UAS registration number is displayed on an outer surface of any aircraft or drone they own and operate. Registration is inexpensive and easy.